ALUMNI PROFILES:
Nine Decades of Alumni Outcomes
Alison O. Dearden '09
Expanding access to justice and to quality legal services has long been a strong component of the work of California Western and its graduates. Using the power of technology, recent graduate Alison O. Dearden '09 is able to lower her overhead and offer employment and compliance assistance to small businesses at a reasonable rate. She left a position with a small firm last year to launch a virtual law office, Dearden Law.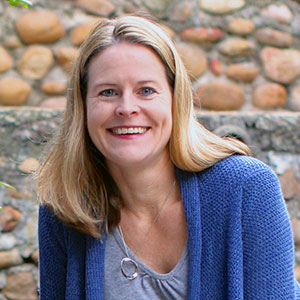 "After suing companies for four years, I decided I wanted to find a way to help them avoid lawsuits," she says. "A virtual office just made sense."
Using a secure online portal—much like accessing an online bank account—Dearden's clients can review invoices and recent work. Security features within the portal alert her if clients are outside her jurisdiction or are accessing the portal from an unknown computer, although she cautions that she still must be vigilant and retain careful records.

Dearden communicates directly with clients via telephone and email, although she reminds clients that email communications are not secure. She admits surprise at the positive response she receives from clients.
"They really like it," she says. "They understand that this is why I can offer lower hourly rates. Most of my clients are established business owners—many in their 40s—so they feel comfortable conducting all of their business online. This is the way companies are moving."
While virtual law offices will never replace large firms, Dearden sees online legal services as a way for firms to reach clients who would not otherwise be able to afford them.
"People can get online and find almost anything they need," she says. "It won't take them long to realize they can find highly qualified attorneys online."
Dearden advises those thinking of starting a virtual law practice to learn as much as they can about their practice area, and to find a mentor who can offer advice and feedback. Students should take advantage of California Western's robust Clinical Internship Program to develop hands-on experience in their desired practice area before hanging their digital shingle.
"Learn as much as you can in law school, and specialize," she says.
// RES IPSA ONLINE