Briefs
Two New Senior Leaders Join California Western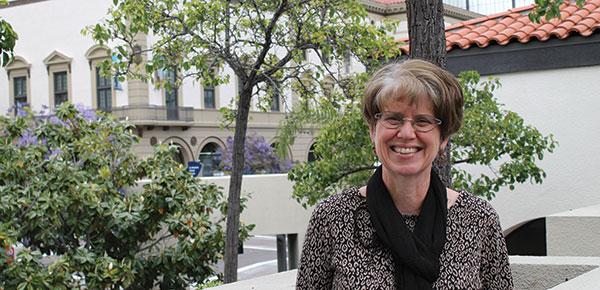 Wendy Bashant, Vice President and Dean of Student Life
At Coe College in Iowa, Wendy Bashant assumed the role of vice president of student life  to replace the existing vice president, who unexpectedly stepped down. Through this opportunity, she discovered a passion for helping students.
"I thrive in situations that allow me to help students see the bigger picture and understand the various paths they can take," Bashant says. "I really want to meet students where they are and help them work through challenges."
Bashant started in March 2016 and leads California Western's student life departments, including academic achievement, admissions, career and professional development, financial aid, and student and diversity services. She comes to California Western from UC San Diego's Thurgood Marshall College, where she served as dean of student affairs and was a member of the faculty, teaching an honors seminar in 19th century British literature. Bashant is married to physician David Bittleman and has two cats, Brixton and Pi.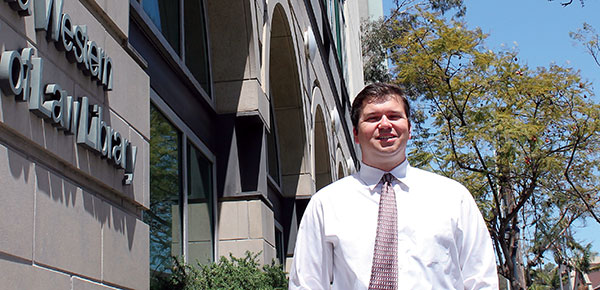 Phillip T. Gragg, Associate Dean for Library and Information  Resources
With more than a decade managing law libraries, Phillip T. Gragg brings extensive experience to California Western. Gragg has dabbled in everything from primatology research at the San Diego Zoo to politics in the California Governor's Office. The diversity of his career ultimately helped him realize his goal of becoming a law librarian.
"During law school at the University of Iowa, I held a research fellowship with a law professor," Gragg says. "In the course of that work, I got to know one of the law librarians, who knew a little bit about everything. I have always been a generalist, so law libraries and administration were a good fit," Gragg says.
After law school, and subsequently receiving his Master of Library Science degree from the University of Arizona, Gragg went on to work at the Louisiana State University Paul M. Hebert Law Center Library in a variety of roles. Most recently, he was founding library director and served on the faculty at Concordia University School of Law in Boise, Idaho.
Gragg serves as head of educational technology, information technology, and the law library at California Western, and will offer a future seminar on the Second Amendment. His wife Valerie was a deputy prosecuting attorney in Boise and they have a 3-year-old daughter named Abra
Experiential Learning Center and Student Center
Two new spaces on campus have opened—the Experiential Learning Center (ELC) and the Student Center. Both have similarities, according to Jolie Cartier, Executive Director of Facilities Management. "They maintain the integrity of their original buildings' architecture and they are both about the same size—2,230 square feet," Cartier says. "In redesigning these rooms, our  goal was to maximize their functionality while finding ways  to preserve the aesthetic of the original Italian Renaissance architecture of the campus."
According to Linda H. Morton, Associate Dean for Experiential Learning, the ELC—in addition to housing the STEPPS Program— offers state-of-the-art classrooms and meeting areas for students, staff, faculty, and community members to interact. Susan Finster, Assistant Dean for Student and Diversity Services, adds that the Student Center offers convenient access to diversity services, bar programs, first-year tutoring, student government, academic/ non-academic counseling, and a conference room and multipurpose room for student use.
Technologically, both areas feature digital displays in the lobby/waiting areas and   multimedia conference rooms. "The ELC includes three conference rooms with dual 80-inch monitors, and the Student Center contains one with a single 80-inch monitor," says Barbara Glennan, Assistant Library Director for Public Services and Education Technology. "All conference rooms support video conferencing and allow presentations from a desktop computer, laptop, or smartphone."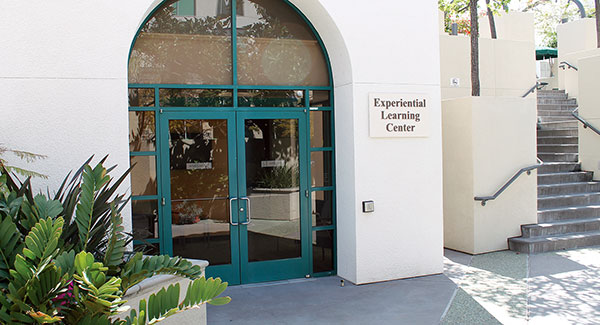 EXPERIENTIAL LEARNING CENTER
Location: 225 Cedar Street (formerly the campus bookstore)
Houses: STEPPS office; classroom and meeting spaces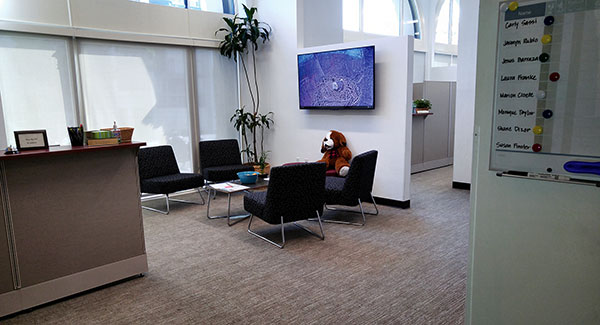 STUDENT CENTER
Location: 350 Cedar Street (formerly the Stanford Reading Room)
Houses: Department offices and meeting spaces
California Western Thrives on the National Stage
"The law school's competition teams are extraordinary. The California legal community has known for a long time—but now the nation knows it."
So says second-year student Brent J. Griffith, who—with teammate and fellow 2L Anthony Vargas—recently completed an impressive run all the way to the championship of the Texas Young Lawyers Association National Trial Competition. The duo was bested only by a team from Harvard Law, finishing second in the tournament and solidifying California Western's place among the nation's elite. Before going head-to-head with Harvard, Griffith and Vargas defeated Yale, Stanford, and Drexel University to reach the final.
It has truly been a remarkable year for California Western's Moot Court Honors Board (MCHB). Griffith and Vargas constitute one of three teams to advance to national or international rounds and represent the law school across the country—an unprecedented accomplishment that underscores the dedication of the program's students and alumni.
"The incredible success of these teams is a byproduct of the training they receive, the hard work of all of the competitors, the willingness to help prepare fellow teams for respective competitions, and the wonderful coaches— graduates of the program who continue to contribute to it," says Distinguished Practitioner Mario G. Conte, MCHB's faculty advisor.
The Philip C. Jessup appellate team—consisting of second-year students and competition "rookies" Kimberly K. Del Frate, Ciara J. Ryan, Jessica R. Gross, Megan D. Villamin, and Laura E. Goolsby— advanced to the international round of 32 for the first time in California Western's history.  This year, thousands of students represented more than 550 law schools from 80 countries in the world's oldest and largest moot court competition.
"To be called one of the best teams in the world is an honor," says Villamin. "I am immensely proud of my team, and I sincerely could not have asked for a better one."
Del Frate echoes her teammate's sentiment. "It felt amazing to share this success with a very tight-knit group that was able to lean on each other for support and help. I came out of the Jessup competition not only with a sense of accomplishment, but also with a new group of friends— and that is a great feeling."
California Western placed fifth overall in the American Association for Justice Student Trial Advocacy Competition in New Orleans, finishing ahead of more than 200 schools from coast-to-coast. 3Ls Sarah E. Reeb, Madelynn F. Woodhall, Tarina Mand, and Monty Randhawa defeated Illinois, Akron, and Northwestern en route to the tournament's quarterfinals.
It seems that each year, the law school's competition teams outdo themselves, which comes as no surprise to Conte. "We have a very special group of students and coaches who make this program so valuable and unique to California Western."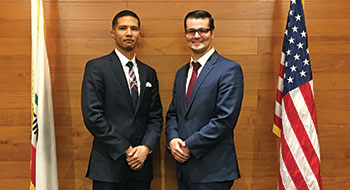 Texas Young Lawyers Association National Trial Competition team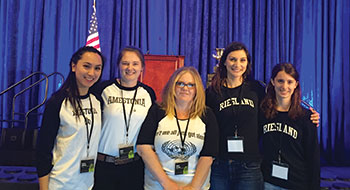 Philip C. Jessup appellate team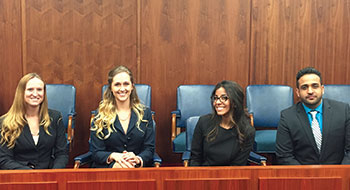 American Association for Justice Student Trial Advocacy Competition team
Alumni Affairs
Alumni Profile: Sally Wong-Avery '83 - A Passion for Improving the Lives of Others

Sally Wong-Avery '83
Sally Wong-Avery '83 is ambitious. She seeks to instill a greater understanding of human rights, freedom of speech, and the rule of law in Chinese lawyers in an effort to reform how China is governed.
A philanthropist and advocate, she believes there is a way to make this vision a reality through an ambitious new project that she conceived with her alma mater, California Western School of Law.
Launched earlier this year, the "Asia Initiative" focuses on the Pacific Rim, recruiting potential law students and practicing attorneys throughout the region to California Western to study  for their J.D. or LL.M. degrees. Wong-Avery and Professor Thomas D. Barton have already made multiple trips to Asia to jumpstart the effort, which will include Hong Kong and Taiwan.
"It is true China has almost caught up with the world financially and in so many other ways, but they are still behind in human rights," says Wong-Avery. "If we can plant a seed with legal professionals in China about Western law, I believe within a generation they could have a major influence on their system, especially after the older hard-liners have passed."
That Wong-Avery would take on such a project is a testament both to her affection for California Western and her passion to make the world a better place. She and her late husband, Dennis Avery '70, son of the Avery Office Products founder and a former associate dean at California Western, have given the school more than $2 million in contributions. They have also supported countless other causes worldwide, ranging from funding AIDS programs in China and Africa to building public libraries in Central America and helping workers in indentured servitude learn about their labor rights.
"Sally is one of the most dynamic, compassionate, and inspirational people I have ever met," says Professor James Cooper, who is also involved with the Asia Initiative. "This incredible woman of the world who dines with the President of Taiwan, is close to Stephen Hawking, and travels the world as a global ambassador for so many great causes, is equally happy to assist low-income Asian immigrant families start their new lives in San Diego."
If Wong-Avery has a special place in her heart for immigrants, it is due in part to being an immigrant herself. Ten years after Wong-Avery's parents moved her family from Hong Kong to North Borneo to teach, they sent the 16-year-old Wong-Avery and her sister to San Diego to keep them from harm during a conflict in Malaysia. Her mother and father eventually joined them in San Diego, where they opened two successful Chinese restaurants.
Wong-Avery would go on to graduate from UC San Diego and California Western and was a solo practitioner doing immigration work. For the last 30 years, she has immersed herself in a remarkable array of activities to assist San Diego's Chinese community. She co-founded the Chinese Historical Society and the Chinese Service Center, which provides free services to seniors and non-English speaking immigrants; and is also president and principal of the highly successful Chinese School of San Diego in Kearny Mesa.
"If I can help someone in any way, I just do it," Wong-Avery says. "I believe whatever gifts we have been given in our short time here on earth should be used to do things for other people that improve their lives."
"Sally has literally helped tens of thousands of people in San Diego and has never asked for anything in return," Cooper says. "Everyone should try to embrace the selflessness that Sally Wong-Avery demonstrates daily."
Regional Alumni Association Clubs
What's Happening Coast-to-Coast
Participating in your Regional Alumni Association Club is a great way to reconnect with your fellow California Western classmates and alumni! Here's what's happening across the country with our Alumni Clubs:
Austin Alumni Club
COURTNEY D. WALKER '12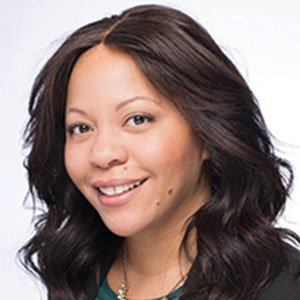 "The Austin Alumni Club had its kick-off party in March and it was a huge success. We also participated in the Volunteer Day of Service in May and look forward to organizing seasonal happy hours in Austin to bolster membership and enhance relationships."
Chicago Alumni Club
STEPHANIE A. CAPPS '11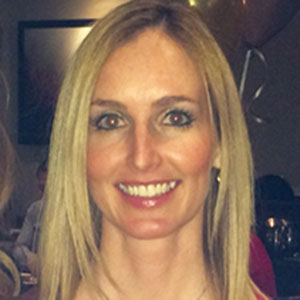 "California Western's regional club program is about to make its debut in Chicago! I am in the process of reaching out to fellow local alumni in an effort to attract participation in the program and bring them the opportunity to form valuable networking platforms and friendships."
Dallas Alumni Club
MICHAEL J. NOORDSY '93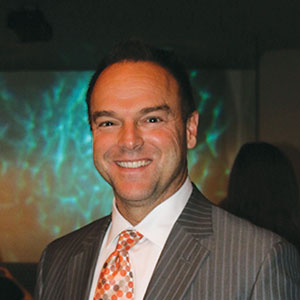 "Thank you to those alumni who came to our second annual Regional Club Happy Hour in March. We hope to plan several new events in the future!"
Denver Alumni Club
MORGAN A. DUFFY '15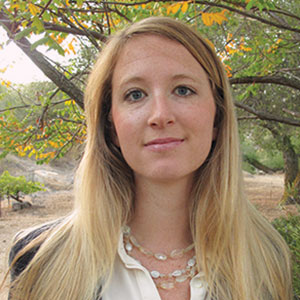 "The Denver Alumni Club had its first event in February and it was a great success. The gathering included California Western alumni who graduated 15 years ago to recent grads—with attorneys working in a vast array of legal fields."
D.C. Alumni Club
AL C. TIERNEY '09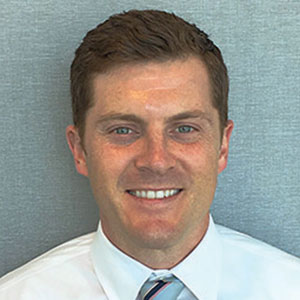 "On March 22, 2016, the D.C. Alumni Club hosted its second annual event with an excellent turnout from alumni around the region. Many of those who attended expressed their interest in meeting more often; accordingly, club officers will begin exploring opportunities to have more frequent events."
Hawaii Alumni Club
DAWNIE M. ICHIMURA '96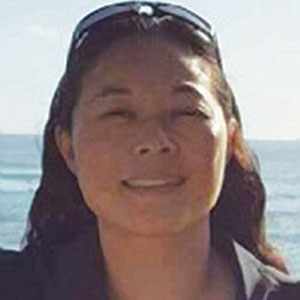 "The Hawaii Alumni Club held its Fourth Annual Luau in May. In addition, California Western, with assistance from Hawaiian alums, has started a scholarship which is awarded to students with Hawaii ties."
Houston Alumni Club
STEPHANIE J. MAGERS '06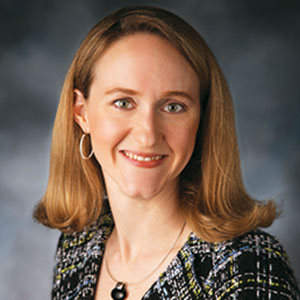 "The Houston Alumni Club has organized two alumni gatherings as we try to build awareness and participation. We hope to see you at the next event!"
Las Vegas Alumni Club
INGRID M. PATIN '08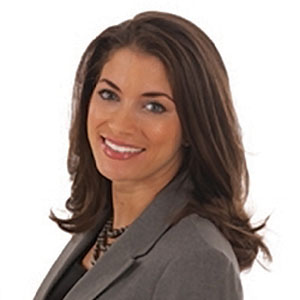 "The Las Vegas Alumni Club is gaining traction with local alumni and the Las Vegas community after a successful special event last year with Dean Niels Schaumann. Our upcoming activities for the year include a volunteer event at Three Square Food Bank, the annual 1L Send-off, and the happiest happy hours."
Los Angeles Alumni Club
DAVID B. KIRSCHNER '05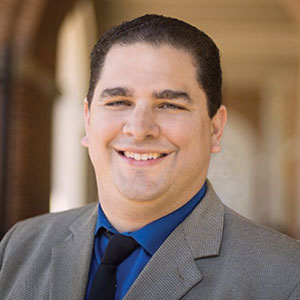 "The L.A. Alumni Club has a number of goals to serve those California Western alums living in the region. We hope to accomplish two primary objectives: offer a source of networking opportunities for graduates north of San Diego and to provide opportunities for social gatherings and the ability to reconnect with classmates from California Western."
New York Alumni Club
JAMES N. PHAN '08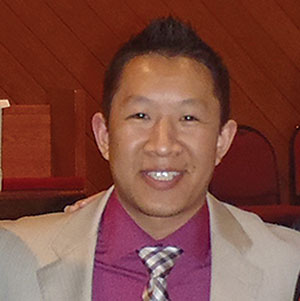 "The New York Alumni Club has members all over the tri-state area,which is a testament to California Western alumni being involved and committed to maintaining ties from 3,000 miles away. We just completed our annual alumni reception where we were able to speak with local admitted and prospective California Western students."
Phoenix Alumni Club
ALAN LEWENSTEIN '05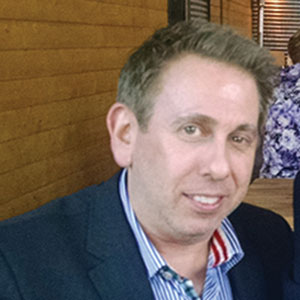 "Recently, alumni Ashlee B. Fletcher '11, Jillian B. Francis '12, and Tait D. Elkie '02 joined our club as officers and we are very excited for the future of the Phoenix Alumni Club. We participated in the Volunteer Day of Service and look forward to our signature event in early August, the Fourth Annual 1L Reception."
Sacramento Alumni Club
NICOLE M. EGAN '11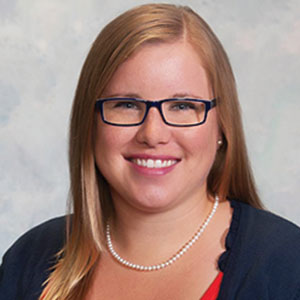 "The Sacramento Alumni Club is pleased to announce that we held our first event, a mixer in May at the downtown deVere's Irish Pub. Co-chair Robyn K. Riedel '13 and I were very pleased to meet our fellow Sacramento alumni at this event."
Seattle Alumni Club
BRUCE E. MACDONALD '87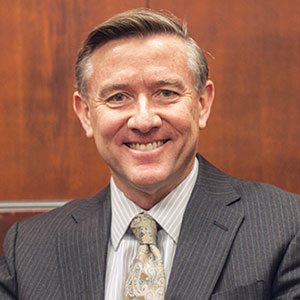 "The Seattle Alumni Club marked its official launch in April 2015 with a reception downtown attended by over a dozen California Western alumni as well as current and prospective students. We came together again last summer for an alumni and family gathering at Safeco Field to attend a Seattle Mariners baseball game."
Giving
Private Giving: Tremendous Strides in 2015
California Western witnessed a substantial increase in private giving in 2015 thanks to the generosity and engagement of alumni and friends in the community as well as the hard work and dedication of the law school's development team.
Dean Niels B. Schaumann noted that institutional advancement will play an increasingly important role in California Western's path to becoming an even more successful and robust institution. He added that 2015's fundraising success is already "helping set the stage" for great things to come.
Year-over-year comparison between 2014 and 2015:
Total funds raised from private sources went from $386,463 to $878,296—an increase of 127 percent.

New alumni donors rose by 117 percent, with a 44 percent increase in the alumni donor participation rate.

Total amount raised in our annual fund campaigns went from $241,890 to $395,227, an increase of 63 percent. The most successful of these campaigns—Giving Tuesday—brought  in almost $150,000 this year, nearly three times more than the previous year.

Development's young grants program secured 18 awards totaling $131,400, including seven from grantors with no prior history of giving to the law school. The program also achieved a 27 percent success rate in terms of grants solicited to those received.

The number of gifts of $10,000 or more rose from seven to 18, an increase of 157 percent.

In joint fundraising efforts with the law school, the California Innocence Project achieved a 44 percent increase in its number of donors.
"A wide range of people and programs—both within and outside the law school—helped make these and other recent fundraising achievements possible," Schaumann says. "We are grateful to them all."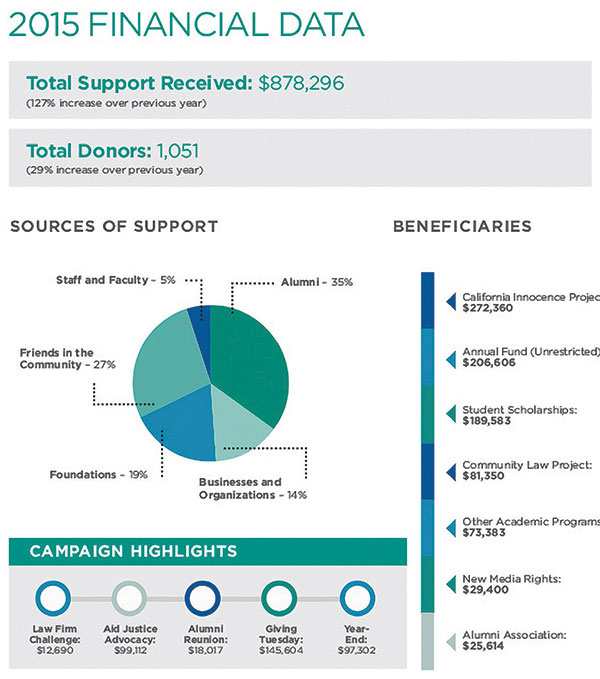 2015 Honor Roll of Donors
These distinguished donors have demonstrated a passionate spirit of giving, a commitment to the traditions of yesterday, and a vision of tomorrow—ensuring that an excellent legal education will be available to future generations of students.
LELAND G. STANFORD CIRCLE
This society, named after the founder of California Western, recognizes lifetime giving at the highest level, comprising a select group of individuals and couples whose lifetime giving totals $100,000 or more.
Anonymous
Roy M. '74 and Diane Bell
Harold A. and Eileen Brown
Han P. '74 and Meredith J. Ching
Constance L. '74 and David C. Clapp
Dean E. Donald and Merle Shapiro
Family Donor Advised Fund of the Jewish Community Foundation of Greater Phoenix, Inc.
Dean Emeritus Michael H. and Carolyn Dessent
Martha A. Gafford
Frederic L. '81 and Janis Gordon
Huggy Bear, Inc.
J. Randall '81 and Kathleen Jones
Howard J. '80 and Beverly S. Silldorf
Dean Emeritus Steven R. and Lera B. Smith
Universidad Catolica de Temuco
Weingart Foundation
The Honorable Howard B. and Joan C. Wiener
William and Flora Hewlett Foundation
Robert S. and Marion L. Wilson
Sally T. Wong-Avery '83
James '73 and Linda R. Ybarrondo

JURIS LEGATUM SOCIETY
This society recognizes those who have made a planned gift to California Western School of Law. With their gift, members of the Juris Legatum Society leave behind a legacy of their generosity and commitment to California Western, making a lasting impact on the school and its students for years to come.
Professor Emeritus George N. and Martha A. Gafford
Marlene J. and Roger A. Gaskins
Kenneth L. '71 and Patricia Greenman
Howard J. '80 and Beverly S. Silldorf
Dwight E. and Fern Stanford
RISING LEADERS SOCIETY
This society recognizes loyal alumni who have graduated within the past 10 years and have made gifts to the law school in three consecutive years. These future leaders of California Western support the law school above and beyond the value of their gifts by inspiring a culture of giving among their peers.
Alissa L. Bjerkhoel '08
Daniel L. Essig '07
Lindsay A. Herf '08
Carina M. Jordan '14
David B. Kirschner '05
Drew A. '09 and Eva M. Lautemann '09
Alexa Leibl '15
Audrey A. McGinn '10
Doctors Erica J. Pascal '06 and
Michael J. Hostetler
Matthew P. and Brannen Reinhart '07
Alex W. Sachs '05
Angela H. Santamaria '11
Edwin N. Schwartz '13
Michael A. Semanchik '10
Shaun A. Spalding '11
Patricia L. Zlaket '09
JURIS SOCIETY
This society recognizes the individuals whose generous annual support maintains the core operations of the law school and strengthens programs of central importance to our mission.
Dean's Partners ($10,000 and above)
Fred H., Jr. and Jana K. Bartlit
Roy M. '74 and Diane Bell
Han P. '74 and Meredith J. Ching
Debra Carroll and Donald Duford Family Foundation
Kenneth E. Fait '69
Fleischman Law Firm
Martha A. Gafford
Gilbert J. Martin Foundation
Jeffrey S. '68 and Johanna J. Isaacs
J.B. & Emily Van Nuys Charities
Parker Foundation
Price Philanthropies Foundation
Philip L. '77 and Judith A. Sbarbaro
RGK Foundation
Steven and Lisa Pite Family Foundation at The San Diego Foundation
Michael J. Whitton with Troutman Sanders LLP
Robert S. and Marion L. Wilson
Dean's Associates ($5,000 to $9,999)
American College of Bankruptcy Foundation
Gilbert C. and Pamela S. Binninger
Boomer Family Fund of the California Community Foundation
Brian Banks
Charles R. '70 and Dawn Grebing
Jeffrey D. '75 and Marie Lewin
Judith S. Levine
J. Landis and Sharon S. Martin
Marvin and Sandra Fong Family Foundation
Lauren A. Nguyen-Antczak '07 and David Antczak
North County Immigration and Citizenship Center
Doctors Erica J. Pascal '06 and Michael J. Hostetler
Procopio, Cory, Hargreaves & Savitch LLP
Sandra Ramos Lechuga
Juris Fellows ($2,500 to $4,999)
W. B. Ahern
Christina G. Bobb '08
Gayle Breitbard Klusky
Vice Dean Barbara J. Cox and Peg Habetler
Robert M. '76 and Judith J. Dowd
The Honorable Rita C. '89 and Douglas E. Federman '89
Mark S. '82 and Cindy Garber
Griswold, La Salle, Cobb, Dowd & Gin, LLP
Higgs, Fletcher & Mack LLP
Michael J. Hoisington '98
Scott J. Ingold '07
James T. Nystrom Foundation
Rachel R. James '05
Michael Jones '98
Regina Knoll '05
Kathryn A. Martin '05
Art Neill
Stephen T. Pelletier '03
Eberhard H. and Jessica Röhm
Charles E. '71 and Christina C. Rumbaugh
Dean Niels B. and Carla Schaumann
Joshua B. '02 and Rahil K. Swigart '03
Thomson Reuters
The Tosh Company
Wes State Lands, Inc.
Juris Friends ($1,000 to $2,499)
Anonymous (2)
David R. Altshuler '72
William M. '81 and Nancy A. Aul
Professors Thomas D. Barton and Sharon L. Foster
Charles H. '82 and Sarah C. Beale
The Honorable A. Craig Blakey, II '79
Russell Block
Amber Lori Mary Bradshaw
The Honorable Larrie R. '68 and Kathleen R. Brainard '88
Brave New Films
Brian Malk and Nancy Heitel Fund of the Jewish Community Foundation
Patricia Burkhard
Andrew Canter
CAPA The Global Education Network
Professor Susan A. Channick '80 and Rick Billings
Gerald L. Cockrell
David and Christine Court
Brian L. Daly
Diane and Elliot Feuertstein Fund of the Jewish Community Foundation
Michael H. Eisengart '86 and Gayle M. Blatt '85
Daniel L. Essig '07
Assistant Dean Susan Garrett Finster '92 and Dan Finster
Geraldo and Scarrain Gomes Fund
Ron P. Goldman '81
Kenneth L. '71 and Patricia Greenman
Douglas M. Grodin, M.D. and Maryann Lawrence Grodin '75
Alreen Haeggquist '02
The Honorable Judith L. '75 and John L. Haller
Nasra S. and Ansar M. Haroun
Alexander Johnson
J. Randall '81 and Kathleen Jones
Kazan, McClain, Abrams, Fernandez, Lyons, Greenwood, Oberman, Satterley and Bosl Foundation
Scott M. LaFountaine '08
Doctors Robert A. Leark and Cynthia Boyd
Thomas A. Lehrer
Samuel S. Lionel
Marc M. Lipschitz
Roger L. and Darleen K. Long
Vice Admiral Bruce '87 and Karen MacDonald
Mary Ellen Mahoney
Mark P. Mandell '77 and Dawn Rose
John Martin
Chris Maxwell '75
Mitch M. '72 and Tomoe Michino
Miranda Law Group, PC
Associate Dean Linda Morton and Leonard Bole
Ambassador Thomas A. '68 and Zinetta Nassif
Nathaniel D. Davis Foundation
Jeffrey R. '80 and Tseela Newport
Paul C. and Carolyn K. Page
Anjanette Pelletier
Peter P. Cardasis Trust
Ronald M. '69 and Laurie Resch
In Memory of Nancy Lee Accornero
Brigadier General Kevin M. Sandkuhler '81
The Honorable Jerry A. '66 and Janet Jephcott Scheer
Annie Schulhof
Rick L. Schwartz '77 and Linda D. Fisher
Robert K. '75 and Kimber Scott
Howard B. and Jill M. Singer
Professor Jacquelyn H. and Doctor Robert N. Slotkin
Christopher L. Stai
Charles J. Szlenker '81
Professor Roberta K. Thyfault '84
Rikki S. Ueda '97
Robert D. Wallace
Ted Wheelock
The Honorable Howard B. and Joan C. Wiener
Doctor Peter A. Winograd
The Honorable Lawrence F. '77 and Patricia M. Winthrop
Michelle M. Wu '94
2015 3L CAMPAIGN CONTRIBUTORS
By contributing to the 3L Campaign, these students left a lasting mark on California Western, and a legacy of success and public service by which the class of 2015 will be remembered.
Rosa I. Acevedo
Olesya O. Adams
Omid J. Afati
Jeannie Alfaro
Celene J. Alfaro Garcia
Abdulrahman A. Alhassan
Katherine R. Aul
Noura Bariche
Justin A. Behravesh
Michael D. Brenn
Fatima G. Brizuela-Ciani
Stephanie M. Caloca
Alexandra Crusis
Micaela De La Cerda
Angelika N. Dimopoulos
Hang T. Do

Jordan B. Du Bois
Jennifer R. Ellenbeck
Rachel M. Ferguson
Ernestine C. Fodge
Tania G. Fonseca Mendoza
Benjamin J. Grueschow
Paul H. Guillory, III
Shauna C. Guner
Giuliana M. Herrera-Rambla
Mallory Holt
Brock T. Irish
Travis W. Kohler
Nicholas Kritikos
Kaitlynn C. Leier
Adam B. Levine
Patricia G. Mejia

Olivia J. Miner
Francelle Moreno Fernandez
Erika G. Orjales
Stephanie R. Phillips
Robert Radulescu
Cynthia Rodriguez Rosales
Jacquelyn M. Roof
Chiharu G. Sekino
Heng G. Shi
Veronica E. Smith
Ramesses S. Surban
Tonya A. Timmersman
Cindy P. Wong
Lianlian Wu
Ashley Yosuico
Class Actions
What have California Western alumni been up to?