Briefs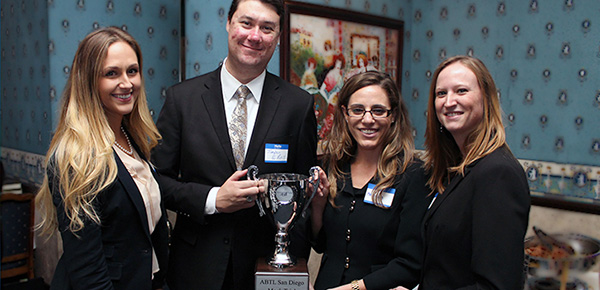 Students Burnish Legacy of Success in Competitions
California Western's trial, appellate, and alternative dispute resolution (ADR)  competition teams carry on a tradition of excellence that has defined the program for years, bringing home several national awards and winning the first-ever trial team competition among San Diego's three law schools.
The ADR team of second-year students Amy A. Vaughan and Braden A. Drake finished first in the California Bar Environmental Negotiation Competition in March—the fourth time in six years a California Western team has made the finals at this competition and the first team to win it all.
Also in March, the appellate team of 2Ls Jeremiah G. Ambabo and Grant P. Porter finished second in the ABA Law Student Division National Appellate Advocacy Competition regionals. The team of third-year students Jennifer N. Monterroso and Rachel M. Ferguson went to the semifinals at that event.
The appellate team of 3L Joanne L. Heilbrun and 2L Matthew W. Hobson excelled at the National Juvenile Law Moot Court Competition held at Whittier Law School in February. Heilbrun and Hobson finished second in the tournament, while Heilbrun earned the top oralist award and Hobson won second-top oralist out of 28 competitors. Between them, they came home with six trophies.
Heilbrun and Monterroso teamed up to finish first in the 17th Annual National Entertainment Law Moot Court Competition held at Pepperdine University School of Law in November. They prevailed over St. Mary's School of Law in the final round after defeating law school teams from Arizona State University, Villanova, Baylor, and Texas A&M.
California Western finished first in the three-way competition with University of San Diego School of Law and Thomas Jefferson School of Law in November to win bragging rights in San Diego. The team of 3Ls Jordan B. Du Bois, Melissa M. Mack—along with 2Ls Sarah E. Reeb and Madelynn F. Woodhall—won the trophy and a $5,000 prize in the event sponsored by the Association of Business Trial Lawyers. 
Additionally, the trial team of Du Bois and Micaela De La Cerda went to the regional semifinals in the Texas Young Lawyers Association competition hosted by California Western, University of San Diego, and Thomas Jefferson.
Porter and Hobson performed well as a team—finishing second in the regional round of the Thomas Tang National Moot Court Competition at McGeorge School of Law in Sacramento in October. The duo also won best brief.
"The success this year has been extraordinary," says Distinguished Practitioner Mario G. Conte, faculty advisor to the Moot Court Honors Board (MCHB). "We make two promises to our competitors. First, we will make them the best competitors we can. Second, we promise that we will make them the best attorneys we can when they graduate."
Conte points to the legacy and continuity of the program as a factor in this success, as most of the coaches are California Western graduates who were trained the MCHB way. "They train students exactly the way they themselves were trained," says Conte. "They pass on the spirit of champions."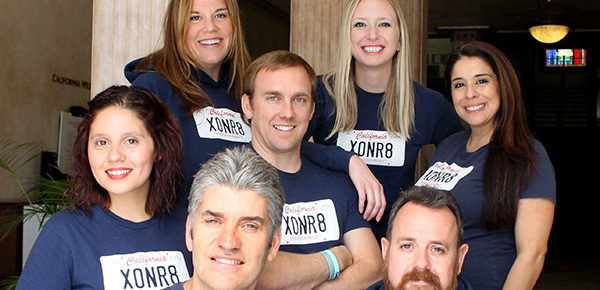 Local, National Awards Recognize Service to Community and Legal Profession
California Western people and programs are frequently recognized by local, state, and national organizations for their work in the profession and the community. Among the most recent honors are:
President Obama's Higher Education Community Service Honor Roll with Distinction
For the fifth consecutive year, California Western was named to this distinguished list recognizing schools that give back to the community. Programs highlighted include the California Innocence Project, Community Law Project, and Pro Bono Honors Society.
Super Lawyers Pro Bono Awards 2014
Super Lawyers magazine, a program of Thompson Reuters, honored the California Innocence Project with a 2014 pro bono award. In addition to the more than 7,000 hours contributed by clinic students and staff, the award recognizes the project's work to free Michael Hanline, the longest-serving innocent inmate in California, and their work to pass SB 980, which provides convicted prisoners with improved access to DNA testing.
2015 SDCBA Service Awards
Last year, Director of Alumni Affairs Lori Boyle received the San Diego County Bar Association's Distinguished Citizen Award in recognition of her work in the legal community. This year, the SDCBA lauds the California Innocence Project with its Public Service by a Law Firm or Agency Award.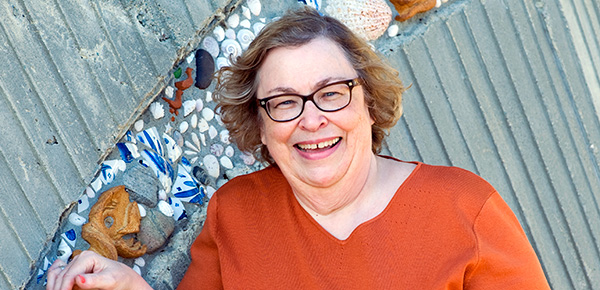 American Association of Law Libraries Hall of Fame
In recognition of her years of service to our law library and her "significant, substantial, and long-standing" service to the profession, Phyllis Marion, Associate Dean for Library and Information Resources, will be inducted into the American Association of Law Libraries Hall of Fame this year.
Trailblazer for Women in Legal Education
Professor Marilyn Ireland may not have realized she was helping usher in a new era for women in legal education the day she was physically thrown out the revolving door entrance to a private men's club in the early 1970s, after being invited there as a guest of honor.
"It tore my nylons," she recalls. She missed the lunch, and the organizer later apologized, but she says the incident was typical of ignominies women in legal education faced in that era, as they began to enter the profession in more than token numbers.
Before the day of her unceremonious heave-ho, Ireland had already managed the tricky feat of graduating with honors from Miami University in Oxford, Ohio, with a degree in government, having done a substantial part of her degree work at the (then) all-male University of Virginia. She'd already accepted a scholarship to the University of Chicago law school, graduating with honors in 1969 — one of six women graduates that year.
She soon saw the inside of a courtroom as a high-powered federal litigator in Chicago, moving on to work for retired Supreme Court Justice Abe Fortas in Washington, D.C., where she specialized in antitrust law and constitutional federalism.
"Justice Fortas was one of the best legal writers and scholars to ever serve on the bench," she says. "To have simply worked with him on a brief was worth 10 law degrees. The man was brilliant. It was a priceless opportunity. He was extremely professional. I don't believe he thought of my gender as an issue."
So as Ireland explains, "I had been the only woman for some time and had never encountered any trouble. I was not that interested in being pivotal in any movement, I was only interested in doing an excellent job for my firm and my clients. I ran into occasional roadblocks, which the firm was very helpful in getting me around.
"I didn't really understand discrimination until I got into academia. There was nothing like it. There was just no way around it. It was just intense."
What prompted her to consciously assist in the "end of tokenism" was a professional obligation to her students, who she found were encountering the same difficulties.
She joined and eventually chaired the Women in Legal Education Section of the Association of American Law Schools (AALS) from 1972-1973—a list of previous chairs includes current Supreme Court Justice Ruth Bader Ginsberg. It was a beleaguered period in the Section's history, during which their first annual teaching conference was planned behind closed doors by non-Section male AALS members appointed to "assist" the many new women law teachers.
In a 2012 memoir of her time as Section Chair, Ireland recalls preparing a form letter response to routine AALS leadership charges the group was conducting "unauthorized" meetings every time women law professors were spotted socializing in public settings such as hallways and restaurants.
By the late 1970s, the environment was beginning to change. Ireland was drawn to the West Coast, and especially to California, where more than half the women jurists in the U.S. then worked. She accepted a two-year visiting position at California Western, at the end of which, both parties decided to make it permanent.
"I liked that it was a freestanding school," she explains. "There are not that many of them; most law schools are connected with universities. I've been there, done that, and I don't like it. I don't like it when administrators get between me and my students. At a freestanding law school, you are a heck of a lot freer." The law school separated from California Western University (which subsequently became United States International University) in 1975.
And, while the school was almost entirely male at that time, "the male faculty did not feel they were under assault, so it was fine," she says.
But Ireland recalls it was the personal warmth of Robert Castetter—California Western's founding dean—that won her over.
"He was one of the kindest people you could meet on this planet. To him, the person he was talking to was the person he cared about. He would look at you not from what he could get from you but from who you were as a person. I liked him. He made me feel that he wanted me at California Western, and that it would be a pleasant place to be because he was there. He offered me a job and I took it."
For the next 36 years, California Western served as Ireland's base of operations, offering the intellectual independence she sought as professional, and the security she required as a single mother raising two children. And as practical matters go, the San Diego climate didn't hurt.  After all, she asks, "When are you going to leave San Diego to go to Columbus, Ohio? Or North Dakota?"
She taught and published extensively, specializing in constitutional law issues such as free speech, civil rights, privacy, sexual harassment, women in law, and separation of church and state.
After earning tenure in 1981, Ireland went on to hold numerous visiting professorships locally and internationally. In San Diego, she taught at San Diego State University, University of San Diego and UC San Diego. In 1996, she accepted a visiting professorship at Victoria University in New Zealand, leading an honors comparative law seminar on free expression and international torts. From 2006-2007, she went to University of Maribor in Slovenia as a Fulbright Scholar, teaching English legal terminology and American jurisprudence.
She describes her teaching style as "eclectic," combining lectures, practical application and a now-softened approach to the sometimes withering Socratic dialogue to which she was, as a student and young professor, accustomed.
"The first thing I ran into in teaching that had to do with women being different, was when I was using the Socratic dialogue—and I must admit I was very good at it. Some of my women law students came to me afterwards absolutely livid, wanting to know why I was doing everything the way the men did. Why not? I thought at first. But it got me thinking about other modalities. And one thing I found is that you can use a less intimidating style of the Socratic dialogue and get better results."
As she looks forward to her retirement, Ireland says what she will miss are her students. "I like students. I enjoy interacting with them. They teach me and I've learned a lot from them."
As she embarks on her next chapter in life, she plans to focus first on her health, doing "what I'm physically able to do as long as I can." Then, she hopes to get back to travel. "I'm a Europhile. I wish I could move there," she says, having made her way through the Netherlands, Belgium, Germany, Austria and Slovenia just last fall.
In general, whether it's Chichén Itzá or former Yugoslavia, "I try to get there before the tourists do," she says. "When they start arriving and demanding balloon rides, it becomes like everywhere else in the world."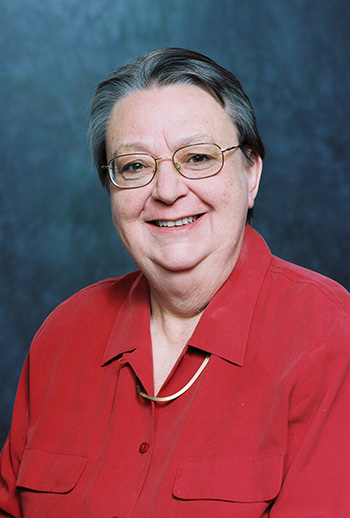 Professor Marilyn Ireland
Community Service Key to Satisfaction in 46-Year Career in Law
A few years into Jeffrey S. Isaacs' legal career, he came to a realization that would alter—and enrich—the rest of his life. "I had an epiphany that I was essentially working and living my life to meet my partners' expectations and I knew there had to be more," says Isaacs '68, who retired in January after a 46-year career at Procopio, Cory, Hargreaves & Savitch, where he was one of the region's top bankruptcy and creditor-debtor lawyers.

Isaacs would end up involving himself in a number of organizations and causes that would help both his community, his profession, and—most recently—his alma mater, when he accepted an invitation to join California Western's Board of Trustees.
Serving on boards such as the San Diego County Bar Association and San Diego County Bar Foundation was satisfying, but it wasn't until Isaacs started his long relationship with the San Diego Volunteer Lawyers Program (SDVLP) that he came to truly appreciate the impact community service could have on the lives of those who most need help.
"As a lawyer, I came to realize that, at least for me, nothing was more gratifying than helping people out dire of circumstances who were unable to help themselves.
"SDVLP is such a special and vitally needed program because it annually provides pro bono legal services to over 6,000 of the most vulnerable members of our community, including domestic violence victims, children at risk, elder abuse victims, and the homeless—just to name a few of the areas in which the program is involved," says Isaacs, who has served as SDVLP president and remains highly active as a member of both the board and the executive committee.
As he looks back on his career, Isaacs is grateful for many things, but near the top of the list is the education he received at California Western.
"This school was transformational for me," says Isaacs, who grew up in Los Angeles. "I wasn't an exceptional student and, in fact, wasn't even sure I wanted to be a lawyer, but Dean Robert Castetter and the school gave me a chance. I was willing to work hard and I surprised myself by doing exceptionally well, including becoming editor in chief of the law review."
Isaacs' academic achievement paid off in his being hired upon graduation by Procopio, a top-tier San Diego law firm.
"I was proud of that, but it would never have happened if the school hadn't prepared me to think like a lawyer and equipped me with a thorough understanding of the concepts that are integral to legal analysis. Honestly, the things I learned in my first year at California Western I literally used every day for 46 years as a lawyer."
These days, Isaacs is still involved with law, transitioning to a new career as a mediator while maintaining ties to California Western through board service and his annual presentation of the Alec L. Cory Pro Bono Award. Named in honor of his partner and mentor in community service, the award provides a $3,000 grant to a third-year student who has exhibited outstanding pro bono involvement.
"I like to encourage young lawyers to consider pro bono work and community service, because I believe they will come to understand that getting involved and giving back to the community will be one of the most rewarding things they will ever do," Isaacs says. "I know my career would not have been half as satisfying without it."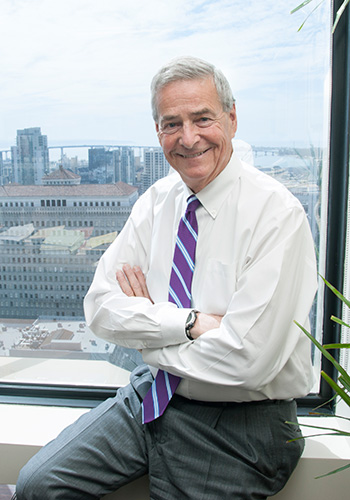 Jeffrey S. Isaacs '68