STORY:
Senior Partner at Global Law Firm Gives Back
to California Western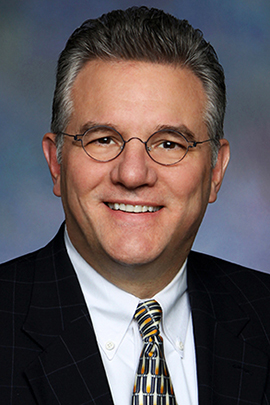 Duane W. Layton '82
Duane W. Layton '82 recently endowed to California Western School of Law the "Duane W. Layton Scholarship for International Law." This scholarship, focused on international trade law and disputes, is designed to support students following in Layton's footsteps.
Layton leads the Government and Global Trade Group at Mayer Brown LLP, the ninth-largest law firm in the world. Among the many awards and honors he has received in his distinguished 30-year career, Layton has been named "Attorney of the Year" by the U.S. Department of Commerce and has been profiled for four consecutive years in The International Who's Who of Trade & Customs Lawyers. Layton recently returned from Geneva, Switzerland, where he appeared before the Appellate Body of the World Trade Organization (WTO) on behalf of Indonesia.
Layton's decision to give back to California Western aligns directly with the school's scholarship mission: give California Western students the opportunity to receive the highest caliber of legal education.
"I'm trying to repay the good fortune I've had because of the opportunity California Western gave me to have a profession," Layton says. "I'm living a dream. My career has worked out beyond my wildest imagination. It wasn't easy; I took the hard route. In fact, it was daunting. Yet all my hard work wouldn't have done any good if I hadn't been given the opportunity to have that education."
While at California Western, Layton wrote for the California Western International Law Journal and was "Editor of the Year." During his third year at California Western, he also published an article on international trade and investment in the Stanford Journal of International Law. Since then, Layton has gone on to publish numerous works in prestigious journals around the world and taught courses on international trade law at such schools as Catholic University and George Mason University. Layton remembers the "very good people at California Western," especially former Associate Dean Dennis Avery, who, in Layton's third year, encouraged him to go to Cambridge University to earn his LL.M. in international law.
Layton passionately encourages today's students considering a law career. "There's always room for another good lawyer. Don't let anyone tell you differently," Layton says. "California Western teaches a student to be everything they need to be whatever kind of lawyer they want to be."
The first Duane W. Layton Scholarship for International Law will be awarded by California Western in 2013.
// RES IPSA ONLINE