Briefs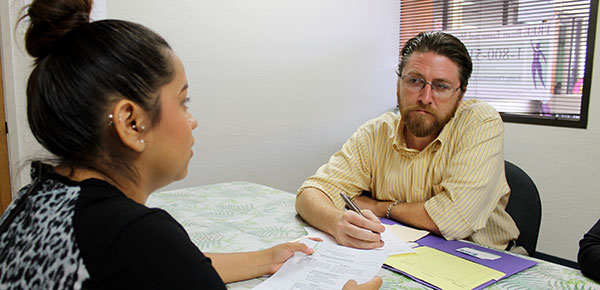 Expanding Clinical Opportunities for Students
Hands-on legal experience is critical to California Western's mission—ensuring that graduates are profession-ready.
The law school operates eight legal clinics that give students practical experience working with real-world clients.
Among the newest of California Western's clinical programs are the Immigration, Traffic Court, and Mediation Clinics.
At the Immigration Clinic's two locations—Mira Mesa and National City—the majority of pro bono cases involve domestic violence.
"We serve victims that would not otherwise have been helped," says clinic director Anne S. Bautista '97. "Clients reported that they felt students really cared about them not just as cases, but as human beings."
The new Traffic Court Clinic provides pro bono legal representation to drivers who are fighting traffic tickets at Kearny Mesa Superior Court.
Law students appear on behalf of the drivers, along with the clinic's supervising attorney Coleen M. Cusack '92.
"This clinic is a win-win!" Cusack says. "Motorists receive free legal representation and students experience an invaluable opportunity unlike any other nationwide."
Professors Linda H. Morton and Floralynn Einesman established the Advanced Mediation Program in 1996, renaming and expanding the Mediation Clinic in 2012.
California Western students represent clients in Vista Small Claims Court, and settle disputes at the female juvenile detention facility in Kearny Mesa.
"The clinic has done remarkable work over the years, offering our students extensive lawyering skills, and providing collaborative justice to thousands of small claims litigants and incarcerated juveniles," says Morton, Associate Dean for Experiential Learning.
To find out more about California Western's clinical programs, visit www.cwsl.edu/clinics.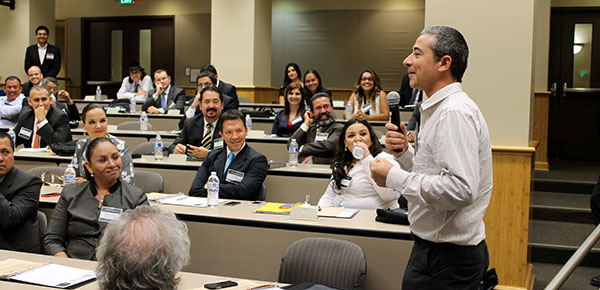 New Academic Programs Strengthen Ties to Latin America
California Western took another giant step in expanding its role as a major learning center for Latin American attorneys and judges with the successful launch of legal programs for lawyers and law enforcement officials in Latin America, including Brazil.
This year, 32 attorneys from six different Latin American countries arrived at the law school to begin their year-long graduate degree program exploring the U.S. legal system, with a concentration in litigation skills.
The majority of the coursework is taught online, and is the first program of its kind in the continental U.S. to combine a residential requirement, live classes, online, video, one-to-one tutorials, and mentoring. Course materials, including cases, and all instruction are entirely in Spanish. The second year of the program launches next August.
The first group of Brazilian lawyers arrived on campus in June 2014 to begin a two-week course on the American legal system, taught entirely in English. They were here as part of the law school's American Legal Studies and Exchange Program-Brazil.
The new programs build on California Western's reputation of empowering a new generation of advocates for legal change in Latin American and support the ongoing transition to the adversarial system of criminal procedure from the inquisitorial system.
The law school has strong relationships with the South American legal sector, including the Chile Summer Program and Proyecto ACCESO, and has been effectively guiding legal reform efforts for more than 17 years throughout Central and South America.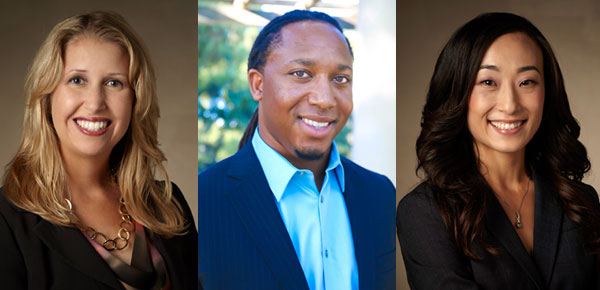 Alumni Lead State, Local Legal Organizations
Three California Western alumni were recently elected to leadership positions in local and statewide legal organizations.
Wendy M. Behan '98, a partner at CaseyGerry, is the newly elected president of California Women Lawyers. The organization promotes the advancement of women in the legal profession and actively advocates for women in society.
"The organization provides many important resources and services to members, and I look forward to building on its strength and history to help represent the interests of females in the legal profession throughout the state," says Behan, past president of the Lawyers Club of San Diego.
Charles E. Bell Jr. '07, a San Diego deputy city attorney in the civil division, becomes president of the Earl B. Gilliam Bar Association in November. The association honors the trailblazing San Diego judge and provides support and advocacy for African-American legal professionals and access to the legal system for all San Diegans.
"I am honored at the opportunity to continue this association's commitment to diversity, mentorship, and the community," says Bell. "I have benefited greatly from my involvement in the association."
Angela Jae Chun '06, an associate on CaseyGerry's trial team, is the new president of the Korean American Bar Association of San Diego. The organization helps to advance Korean-Americans in the legal profession, creates networking opportunities, and provides services to the Korean-American community.
"I thank the membership for having faith in my abilities to take this organization to the next level," says Chun.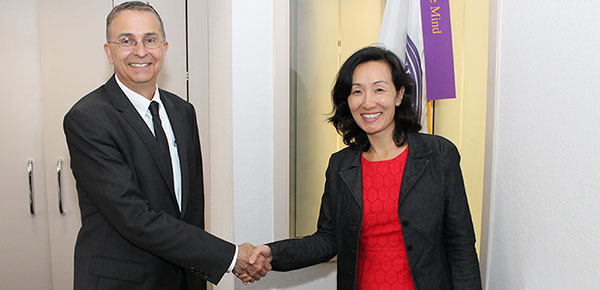 Expert in Online Contracts Named to Professorship
Professor Nancy S. Kim has been named as the ProFlowers Distinguished Professor of Internet Studies for her work highlighting the risks of online contracts.
Kim has become a nationally recognized scholar in the legal dialogue over "wrap" contracts—contracts created when an Internet user clicks on "Agree," "Accept Terms," or a similar link—often not knowing they have entered into a legally binding contract. She is the author of the recently published book Wrap Contracts: Foundations and Ramifications, which has garnered critical praise.
"I am very proud to award this endowed professorship to Nancy Kim," says Niels B. Schaumann, President and Dean of California Western. "Her recent book on wrap contracts makes her the ideal candidate for this distinguished position, and the generosity of our donors has allowed me to recognize Professor Kim in a way that matters in our academic world."
"I am honored to receive the inaugural ProFlowers Distinguished Professorship in Internet Studies which will help me continue my research in the area of contracts, technology, and the Internet," says Kim.
Kim's efforts epitomize California Western's commitment to research in emerging areas of the law and ensuring that federal rules and laws protect the rights of content creators and owners.
In addition to her many scholarly works, Kim is a frequent media guest on the topic of wrap contracts, including interviews with NBC San Diego and WBUR Public Radio in Boston.
Vice Dean Aceves Returns to the Faculty
After seven years as Associate Dean (later Vice Dean) for Academic Affairs, Professor William J. Aceves steps down at the end of 2014 to return to teaching and scholarship.
"When I took the position, I expected it would be a three to four-year term. Three years became five, five became seven-plus, and here we are," Aceves says with a smile.
During his tenure, Aceves oversaw faculty and academic affairs and worked with several law school departments.  He also supported many of the law school's recent initiatives, including the development of the A.I.M. for Law program for prospective law students, the STEPPS Program for second-year students, and the Access to Law Initiative for recent graduates.  Aceves was a strong advocate for Proyecto ACCESO, the California Innocence Project, and the Community Law Project.  He led several law school retreats and oversaw the school's ABA/AALS 2014 site visit. 
Aceves is proud of his work supporting faculty and students. And, he is effusive in his praise of the law school staff. 
"Our staff show remarkable dedication to our students and the law school.  It has been a privilege to work with them and to learn from them."
Throughout his decanal appointment, Aceves remained active in research and service work, editing two books, authoring several law review articles and book chapters, and participating in numerous cases as counsel to various civil rights and human rights groups.  He also taught Human Rights Law and co-coached the Jessup International Law Moot Court Team.
While much has changed since 2007, with a new dean and the retirement of several long-term faculty and staff, Aceves says some things remain the same.
"Our core values have remained constant," he says. "We are devoted to our students and committed to providing them with a meaningful journey through the legal profession. Our students are the reason we exist as a law school, and they are the reason I cherish my job as a professor."
During his upcoming sabbatical, Aceves is looking forward to working on new research projects and participating in human rights litigation. He'll continue his work with organizations like the American Civil Liberties Union and the Center for Justice & Accountability, organizations for which he serves on the national board of directors.
Beginning in January 2015, Professor Barbara J. Cox will assume the role of vice dean. Cox is no stranger to the administrative office, having served as Associate Dean for Academic Affairs from 1997-2001.
"Barb is a great leader and will do a wonderful job," Aceves says. "She has the experience, the temperament and, most of all, the dedication to succeed."
Reflecting on his time as vice dean, Aceves noted he was humbled by the opportunity to serve the faculty and students at California Western. "By serving others, we give back to our community and leave a legacy for others to build on. And, I've learned so much from my experiences as vice dean."  When asked what he hopes students will remember about him, Aceves says with laugh, "that I pronounced their names correctly at graduation!"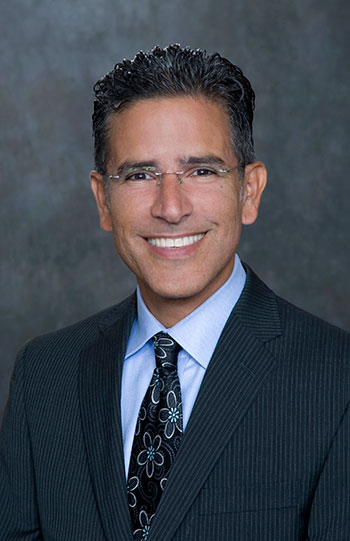 Vice Dean William Aceves
Recognizing Decades of Outstanding Service
It is fitting that two of California Western's most dedicated and influential professors—Janet Weinstein and Janet Bowermaster—are retiring at the same time. Few professors in the law school's history have excelled at such a high level in three distinct areas: excellence in the classroom, improving the school's ability to educate law students, and creating innovative programs and legislation that have had a profound impact on lives in San Diego and around the nation.
During her 37 years at California Western, Weinstein was passionate about clinical legal education. In 1980, she transformed a fledgling externship program into the Clinical Internship Program, a nationally recognized program that provides students with invaluable hands-on experience in the world of law.
 Weinstein was also among the first to design a mediation clinic and one of the first faculty members in the country to design an interdisciplinary program in child abuse and neglect. She was a pioneer in developing a dual master's degree program in social work with San Diego State University, and later helped create the STEPPS Program, one of the first comprehensive, required skills training and professionalism courses in the nation. Along the way, Weinstein found time to assist a number of community organizations dedicated to justice for juveniles, especially those who have been abused, neglected, and incarcerated.
"I was obsessed with improving legal education because I knew it could be better," Weinstein recalls. "I wanted to ensure the preparation of our students went beyond academics to equipping them with the actual real-world skills and professionalism they would need to be successful lawyers immediately upon graduation.
"What gave me the most joy at California Western was getting to know the students and helping them grow into outstanding lawyers," Weinstein says. "I enjoyed pushing them to really figure out what they needed to learn and how to make it happen. I like to think that most of them have carried that way of thinking with them throughout their careers as lifelong learners."
Like Weinstein, in addition to being an outstanding teacher, Bowermaster was an innovator in expanding the scope of legal education. She created the first scholarly class on domestic violence in the nation in the mid-1990s, and her passion for scholarship and advocacy made her a leading national authority on family law and domestic violence. Legislation she helped draft has protected the rights and lives of victims of domestic abuse, including a law that secured the right of custodial parents to move.
In her 26 years at California Western, Bowermaster was also committed to improving the school itself. In 2002 she agreed to leave the classroom to take on the challenging position of Associate Dean for Academic Affairs, and over five years she dramatically improved the school's bar review and adjunct faculty programs and overhauled the faculty support department.
"It was great to see so many of my students go into family law because they really cared about giving back to the community and making a difference in people's lives in an area that really needs them," Bowermaster says.
"I'm proud of all the students I helped educate and pleased to see them go out and do really good and important things. As professors we can have a positive impact on individual students while they're here, but what's truly gratifying is that our impact extends way beyond that through the countless other lives our students go on to influence throughout their careers."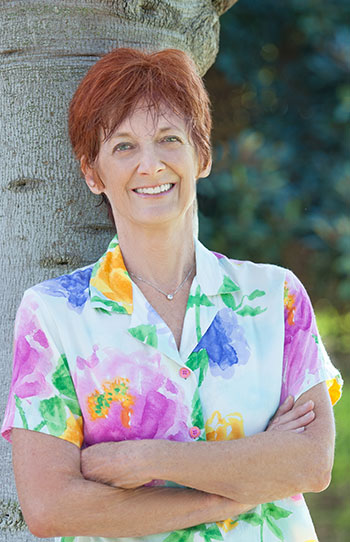 Professor Janet Weinstein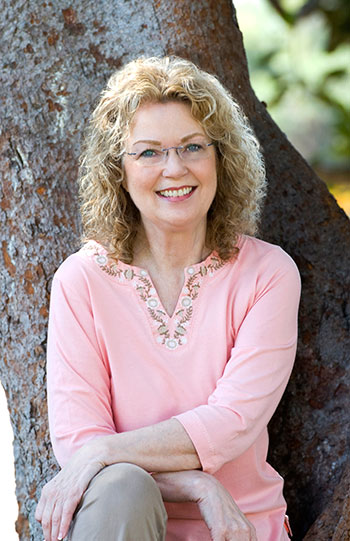 Professor Janet Bowermaster