I AM READY: Stories of Successful Outcomes

also find
us on
---
Helping students prepare to find successful outcomes from the earliest days of practice.
If lawyers aren't born, but made, what is the best way to ensure law school education produces effective professionals? This question motivates California Western School of Law to develop innovative programs designed to train highly ethical, skilled, and client-centered attorneys, ready to meet the needs of clients and the legal profession.
Read More: Learn how California Western prepares students to be ready for practice from Day One.
Stories of Our Alumni
---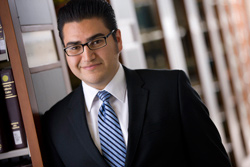 Setting his Sights on Advocacy for Gang Victims
If you consider the statistics, Agustín Peña '12 probably should have ended up on a different side of the law than he has. Raised in City Heights, a community with one of the highest crime rates in San Diego County, his future held more promise of gang membership than of serving as a graduate law attorney with San Diego County District Attorney's Office. But Peña has a habit of bucking statistics.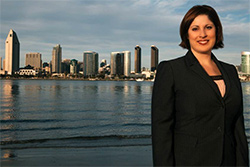 Swift Ascent from New Attorney to Partner
Recently recognized as a top young attorney in San Diego, Deborah S. Dixon '07 gives back to the community and to California Western. Having graduated from law school just five years ago, the swift timeline of Deborah's ascent to partnership at one of San Diego's top firms is remarkable - a milestone that tends to occur much later in an attorney's post-graduate career.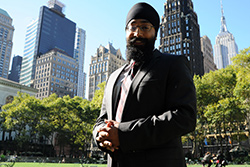 Tearing Down the Foundations of Discrimination
Hansdeep Singh '08 has become an important force fighting discrimination around the world. As a Sikh, Singh and his family have experienced discrimination first-hand. His parents left Iran and India to escape persecution, bringing the family to Southern California. After earning his J.D. at California Western and an LL.M. in International Law & Justice at Fordham, Singh was ready to advocate for vulnerable communities.
More Stories of Alumni Success
---